Good afternoon!
Your daily rundown of what's going on with the Patriots, Red Sox, Celtics, Bruins and Revolution, and what's about to happen...
The Celtics have three players out after Rob Williams reportedly tests positive for Covid;
Should make for some interesting roster shuffling the next four games, starting tonight against the Wizards.
I talked about it all on the podcast. Basically, I stand 100 percent behind what I wrote about him ... in all areas. If he doesn't get it, that's part of the problem with his situation that has largely remained static in two years. Winovich has had a lack of self-awareness at times that has led to issues (somebody should ask him about not being named a captain at Michigan). But he's still a good football player capable of playing good football here.
Nick Caserio was introduced to Houston moments ago with an awkward zoom press conference alongside owner Cal McNair.
It wasn't awkward because of Caserio, who predictably knocked the press conference out of the park because he's genuine and a great person.
McNair did not come off well — at one point he told Caserio his statement was "awesome" and it brought a tear to his eye. I thought Chris Farley (RIP) was going to come through the door.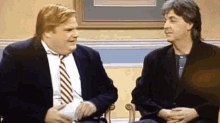 Listening to McNair, it's very easy to see how someone very smart like Jack Easterby could rise as quickly as he has in a short period of time.
Caserio praised Easterby but said he won't make personnel decisions ... it's amazing how much he hangs over that organization and I don't think he's spoken publicly.
Deshaun Watson isn't going anywhere. He's certainly a priority for them and Caserio has work to do there.
________________
Time to hit the links...
PATRIOTS
Bedard: Lingering thoughts on Nick Caserio's departure, Josh McDaniels' prospects, Belichick's pay
Podcast: Bedard Patriots Pod – Chase Winovich isn't a fan, Nick Caserio & personnel fallout
BSJ Live Q&A: Bedard on Patriots/NFL Playoffs, 2 p.m. Friday
CELTICS
Rob Williams reportedly tests positive for COVID-19, Grant Williams, Tristan Thompson also out (contact tracing) for a week
6 surprising developments from the Celtics season so far
Completed Q&A: B-Robb on Celtics/NBA 1.8.21
RED SOX
McAdam: Bianca Smith is a trailblazer with bigger goals in mind
BRUINS
Finally crowned as Bruins captain, Patrice Bergeron's leadership has always gone far beyond on-ice accomplishments
Podcast: Poke The Bear, Ep. 25 – Patrice Bergeron Named Captain & Training Camp Observations
7 takeaways from Bruins' first scrimmage of 2021 training camp
________________
ON TAP
Today
2 p.m.: WCHK — Merrimack at Boston College NESN
4:30 p.m.: WCHK — UNH at Northeastern NESN
6 p.m.: GLF — PGA: Sentry Tournament of Champions Golf
6 p.m.: MCHK — Providence at Boston University NESN Plus
7 p.m.: MCHK — New Hampshire at Boston College NESN
7:30 p.m.: NBA — Charlotte at New Orleans ESPN
7:30 p.m.: NBA — Washington at Celtics NBCSB
10 p.m.: NBA — LA Clippers at Golden State ESPN
Saturday
Noon: MCBK — Hofstra at Northeastern NESN
1:05 p.m.: NFL — AFC Wild Card Playoff: Indianapolis at Buffalo CBS
2 p.m.: MCBK — Rhode Island at VCU CBSSN
2 p.m.: MCBK — Virginia at Boston College ACC Network
3 p.m.: NBA — Denver at Philadelphia NBATV
4 p.m.: MCBK — La Salle at UMass NBCSN
4:40 p.m.: NFL — NFC Wild Card Playoff: LA Rams at Seattle Fox
6 p.m.: GLF — PGA: Tournament of Champions Golf
7 p.m.: MCHK — Boston University at Providence NESN
7 p.m.: NBA — Miami at Washington NBATV
8:15 p.m.: NFL — NFC Wild Card Playoff: Tampa Bay at Washington NBC
Sunday
11 a.m.: MCBK — Providence at Xavier Fox
1:05 p.m.: NFL — AFC Wild Card Playoff: Baltimore at Tennessee ABC/ESPN
3 p.m.: NBA — Utah at Detroit NBATV
4 p.m.: WCBK — Boston College at Wake Forest ACC Network
4:40 p.m.: NFL — NFC Wild Card Playoff: Chicago at New Orleans CBS
6 p.m.: MCBK — Colgate at Boston University CBSSN
6 p.m.: GLF — PGA: Tournament of Champions Golf
7 p.m.: NBA — Miami at Celtics NBATV/NBCSB
8:15 p.m.: NFL — AFC Wild Card Playoff: Cleveland at Pittsburgh NBC
NOTE on National college basketball schedule. There are so many channels (what the heck is FloHoops?) and Covid cancelations, we simply can't list every game that's on. Haven't really found a good list, but the NCAA daily schedule is here.
_______________
[table id=224 /]
________________
PARTING THOUGHT
Never a doubt.#NHLBruins | #BehindTheB pic.twitter.com/UrpnXeKNEh

— Boston Bruins (@NHLBruins) January 7, 2021
Need account help? See a typo? Problems with your account? Let us know at help@bostonsportsjournal.com.