Good morning!
A few random thoughts while I wonder if the Warriors and Celtics switched uniforms last night and didn't tell anyone...
So there was a team last night on the floor of Oracle Arena that played terrible defense in the first half, was severely disjointed on the offensive end and was blown out on their home floor ... it was not the Boston Celtics! Play it...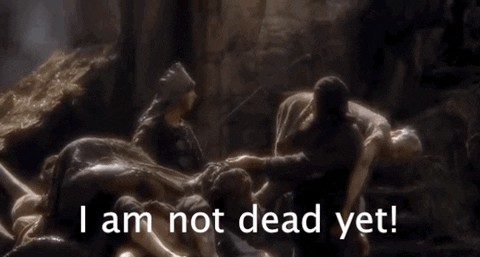 Yes, it only took 123 games, but the Celtics finally played the way we thought they would all season in a 33-point thrashing of the defending champs/world dominators.
And the secret weapons was ... Gordon Hayward. Wait, what?
Yup, you read that right. Hayward had 30 points against a team not named the Timberwolves.
What was the difference? Seems like the long plane ride out, where teammates couldn't avoid each other, seemed to do some good.
Sure, the Warriors were missing a few key pieces, but like the Bruins' win over the Lightning, this was a case where style points mattered big time. The Celtics dominated Steph Curry & Co. the entire game.
What does this mean? Let's see what happens tonight in Sacramento and go from there. But I think you might be hearing the Week 16 and 17 Patriots music playing in the background.
Hey, at least we now know they are capable of this.
Elsewhere ... the Bruins won again, this time coming from two goals down to beat the Whalers/Hurricanes in OT.
David Backes needs to earn that hefty paycheck somehow, so I guess he might as well drop the gloves ... for a totally clean hit.
Chris Sale ... trying to get stronger.
No tag for the Patriots likely means Trey Flowers and Trent Brown are gone.
Time to hit the links...
PATRIOTS
Flowers, Brown and Gostkowski will hit market later this month – what's next for Patriots?
First and 10: The Eric Weddle Question
Miguel's mailbag 03.05.19: Questions on Josh Rosen, tag totals, Trey Flowers, and more
RED SOX
McAdam: Chris Sale, looking to avoid second-half breakdown, works to get stronger
Red Sox Notes: Starters ready to take their turns
CELTICS
A new chapter begins for these suddenly unrecognizable Celtics after blowout win over Warriors
BSJ Game Report: Celtics 128, Warriors 95 – Best performance of the year
Final: Celtics 128, Warriors 95 – C's beat down the defending champs
Brad Stevens, Kyrie Irving open up about their evolving relationship ahead of crucial trip
BRUINS
Dropping the gloves is making David Backes' presence felt on the ice, but at what cost?
BSJ Game Report: Bruins 4, Hurricanes 3 (OT) – Krejci & DeBrusk dominate with Johansson sidelined, B's point streak continues
Could Danton Heinen remain on Bruins' top line when David Pastrnak returns? The results speak for themselves
Final: Bruins 4, Hurricanes 3 (OT) — Krejci wins it in overtime for B's
REVOLUTION
Revolution Notes: Injury updates, GK job is Knighton's to lose, Chelsea friendly scheduled, more from Gillette
____________________
ON TAP
1 p.m.: MLB — Pirates at Red Sox, ESPN/WEEI (McAdam)
5 p.m.: BSJ Live Q&A — McAdam on Red Sox/MLB
7 p.m.: MCBK — Richmond at UMass (NESN)
8 p.m.: MCBK — Providence at Creighton (CBSSN)
10 p.m.: NBA — Celtics at Kings, NBCSB (Robb)
[table id=224 /]
PARTING THOUGHT(S) (h/t Buzzfeed)
Need help? See a typo? Let us know at help@bostonsportsjournal.com.